2020(1) Tokyo Olympics
No one wants to host the Olympics anymore — will they go away? (video & transcript)
It's no secret that it's a pricey pain to host the Olympic Games, running billions of dollars above the estimated budget. As the International Olympic Committee receives fewer bids with each problematic games, the future of the tradition is looking unsure. We spoke with Andrew Zimbalist, a professor of economics at Smith College, on the matter. He has written about the Olympic issues in the books "Circus Maximus," "No Boston Olympics," and "Rio 2016."
(Business Insider) Ah, the Olympics. The glory of our best athletes competing for greatness in shiny new stadiums before viewers around the world.
But recent games are rife with overspending, waste, and controversy. And most viewers don't even see the lasting damage hosting the games does to the host city.
Could we be watching the death of the Olympics?  (6 February 2018)
5 September
Emotional Day as Tokyo Games Come to an End
Tokyo 2020 Day 12 Highlights | Paralympic Games
8 August
Why The Olympic Athletes Don't March Behind Their Own Flag At The Closing Ceremony
(NPR) When the Olympics end, athletes don't repeat the highly regimented parade of the opening ceremony. For the closing, they sort of wander in, mingling with other nationalities. It's all part of a plan hatched 65 years ago by a teenager. Despite being credited with saving the Games from disaster, for decades, few people knew his name.
In the closing ceremony, the athletes walk "en masse and in no particular order," officials for the Tokyo Games say, making the final parade much more casual and easygoing than the highly scripted opener. In Sunday's ceremony, Olympians wandered in, chatting with other delegations and pausing to take photos together, blending national colors.
"The idea of having all the athletes parade in no order comes from a young Chinese man, John Ian Wing, an apprentice carpenter in Australia for the 1956 Games in Melbourne," Tokyo organizers said in their notes for the closing ceremony. "Before these Games, the athletes had always marched behind their flag-bearer, as at the Opening Ceremony."
The idea was sparked by an international crisis
The 1956 Melbourne Games famously teetered toward chaos rather than unity, as international discord spilled over into the athletes' showcase. In Europe, post-war tensions hit a new peak as the Games began, with the Soviet Union sending tanks into Hungary to crush a national uprising. Elsewhere, Egypt and Israel were at the center of the Suez Crisis crisis, prompting boycotts by Egypt, Iraq and Lebanon. China also boycotted because of the inclusion of Taiwan (as "Formosa-China").
Tokyo Games close with bittersweet sendoff for athletes, volunteers in pandemic event
A closing ceremony at Japan's National Stadium in Tokyo on Aug. 8 capped off an Olympics that unfolded with few spectators amid the coronavirus pandemic.
It was delayed by the pandemic. Then it was staged with few fans; those who were not permitted to attend could click a "virtual cheer" button from home. Protesters decried the costs and risks. Athletes were hustled out of the country after their events.
And in the end — after all the upheavals, uncertainties, oddities and, of course, glorious moments of competition — the Games got its send-off from Tokyo on Sunday the way it opened: with the only sounds in a near-empty stadium the blaring music and the applause and cheers of athletes and volunteers.
These Olympics made us laugh, cry, and cheer — a look back at Tokyo 2020
Games produced moments of emotional brilliance, triumph
(CBC) Britain's Tom Daley, the men's synchronized 10-metre platform champion, sitting at a table in front of journalists, along with diving partner Matty Lee — gold medal around his neck — proclaimed: "I feel incredibly proud to say that I am a gay man and also an Olympic champion."
Daley's words were amplified, not just because of the mics and cameras, but because of the presence of the Chinese silver medallists on one side and the bronze-winning Russians on the other — citizens of countries where same-sex marriage is not legal.
From early reports of bears running loose around the softball grounds, to a media boat nearly hitting competitors in the triathlon, this Olympics ran the gamut of human emotion.
Sifan Hassan of the Netherlands dropped jaws in the women's 1,500m after an opponent fell, causing her to stumble and crash onto the track in the opening-round.
Without missing a beat, Hassan quickly rose to her feet and proceeded to systematically chase down the rest of the field. All this before running — and winning gold — in the 5,000m on the same day. An Olympic comeback story of legendary proportion.
Tokyo 2020 definitely delivered its share of surprises. These included: a near Mike Tyson-like ear bite, one coach striking a horse, and another violently shaking and then face slapping a German judoka as part of a pre-fight ritual.
Hansle Parchment thanks woman who paid for taxi to race where he won Olympic gold
110m champion struggled to make final after taking wrong bus
Local volunteer stepped in to pay for taxi to Olympic Stadium
(The Guardian) Jamaican hurdler Hansle Parchment has tracked down and thanked a Tokyo 2020 volunteer who paid for his taxi to the Olympic Stadium, where he subsequently won a gold medal.
Parchment told the story in a video posted to social media last weekend, which ended with him meeting the volunteer, whom he called Tiana. He thanked her, showed her the gold medal, gave her a Jamaican Olympic shirt and paid her back the money she had lent.
Tiana's biggest prize may be yet to come though: the Sunday Gleaner reported Jamaica's minister for tourism intends to host her on a trip to the Caribbean island. (11 August)
Canadian Olympians proved glory can come from anywhere
The rallying cry from Team Canada in Japan was "Glory from Anywhere" — a campaign highlighting Canadian athletes with different stories and different backgrounds, who all took unique journeys to find their way to the rings.
(CBC) It started with silver, ended with gold and wedged in between there were 22 more unforgettable Canadian medal moments, inspired off-the-podium finishes, and history making performances throughout the course of a magical Tokyo Olympics for Canada.
The 24 medals won by Canadians mark the best finish at the Summer Games outside of the 1984 boycotted Olympics.
Canadian women, like they did in Rio, led the way.
Against seemingly insurmountable conditions throughout the incessant pandemic, Canada's athletes navigated restrictions and kept up with the rest of the world by training in basements and backyards, hockey rinks and garages — they not only endured, they thrived.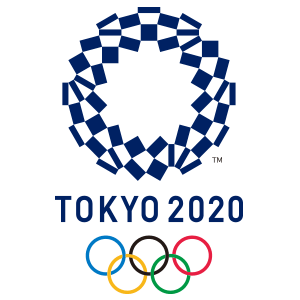 The Olympic Games are finally set to get underway after a one-year delay due to the coronavirus pandemic.
And as with all Games, Tokyo will have its own unique logo.
The Tokyo 2020 logo is called the Harmonized Chequered Emblem.
Organisers claim it combines traditional Japanese colours with the Olympics' Unity in Diversity motto.
A statement from Tokyo 2020 said: "Chequered patterns have been popular in countries around the world throughout history.
"In Japan, the chequered pattern was known as "ichimatsu moyo" in the Edo period (1603-1867), and this chequered design in the traditional Japanese colour of indigo blue expresses a refined elegance and sophistication that exemplifies Japan.
"Composed of three varieties of rectangular shapes, the design represents different countries, cultures and ways of thinking.
"It incorporates the message of 'Unity in Diversity'.
Nancy Qian: Good and Bad Olympic Nationalism
Every two years, critics complain that the Olympic Games elicit chauvinistic attitudes, allowing superpowers to flex their muscles in zero-sum competition with one another. But the Games also inspire healthier responses, particularly among smaller, newer, and poorer countries.
(Project Syndicate) For these smaller, newer, or poorer countries, the Olympics are not about winning the most medals or claiming superpower status. The point, rather, is simply to share in the experience of participating. The Games offer national validation and unity, and thus a chance to build economic and political stability. The 52 Games that have taken place since Pierre de Coubertin founded the modern Olympics have produced plenty of undesirable consequences. But they have also proven to be a positive force in many countries, especially those that seem least important in terms of medals and geopolitical power.
A collective desire to win can mitigate discrimination against minority groups, as when the US establishment recognized the talents of Jesse Owens. And more recently, tennis star Naomi Osaka's phenomenal ability has moved many Japanese to overcome traditional ethnic and gender biases. Osaka's lighting of the Tokyo Olympic torch will have significant social ramifications across Japan, if not all of East Asia.
8 August
Bulgaria claims rhythmic gymnastics gold, ending Russian dynasty in sport
(CBC) The ROC had won every gold medal in rhythmic gymnastics since 2000. But its total defeat this year began Saturday, when Linoy Ashram of Israel won gold in the individual competition, edging out of a pair of Russian identical twins who were the favourites heading into Tokyo. In Sunday's group competition, the ROC tumbled again into second place, losing the gold to Bulgaria. Italy took the bronze medal.
IOC gives itself more power to remove sports from Olympics
Boxing and weightlifting are among 28 core sports locked into the Olympic program, while host cities can apply to add others that appeal to a domestic market. Tokyo added baseball, softball and karate to this year's Games, and also gave debuts to skateboarding, sport climbing and surfing, which chimed with the IOC's attempt to woo young viewers.
Breakdancing will debut in Paris while skateboarding, climbing and surfing will be retained.
(AP) The International Olympic Committee voted in the new powers amid prolonged issues with the leadership of weightlifting and boxing. Both sports already had their quota of athletes cut for the 2024 Paris Olympics and weightlifting could be dropped entirely.
The Olympic Charter was amended so the full IOC membership can remove a sport if its governing body does not comply with a decision made by the IOC executive board or if it "acts in a manner likely to tarnish the reputation of the Olympic movement."
7 August
Allyson Felix becomes most decorated US track and field athlete in Olympics history
(CNN) Preparations for Tokyo 2020 were by no means smooth for Felix. In November 2018, she struggled with preeclampsia and had an emergency C-section at 32 weeks to deliver her daughter Camryn.
Like many other athletes, Felix was also forced to adapt her training schedule, practicing on empty soccer fields and beaches during the initial stages of the pandemic in 2020.

On 9 August, Hillary Clinton posted this message with accompanying photo
"After she gave birth to her daughter, Olympic runner Allyson Felix was given a pay cut by her sponsor, Nike. She joined two other Olympians—Alysia Montaño and Kara Goucher—to break her nondisclosure agreement, talk about it, and make change for other women.
Now she's coming home from Tokyo with 11 medals."
Allyson Felix kept running, stood up to Nike and redefined what's possible for women in sports
(CBS) In 2018, as Felix was training in secret and avoiding initially revealing her pregnancy to Nike, she was also in negotiations for a new contract. She didn't believe it to be right for Nike to have the power to significantly reduce how much she would be paid in the future based off her performance while pregnant and during her postpartum period. … Nike was prepared to cut the terms of Felix's endorsement by as much as 70%. … Felix left Nike, signed with Athleta, and within months the uproar was so loud that Nike wound up changing its policy regarding female athletes and contractual agreements tied to childbirth.
By then it was too late for Nike to keep Felix.
In light of what Felix has done since, this now amounts to one of the more embarrassing marketing miscalculations of the past decade in all of sports. It was also narrow-minded and discriminatory.
6 August
5 biggest controversies of the Tokyo Olympics
…the extreme heat that these world-class athletes have had to deal with.
(Yahoo! Sports) The real unfortunate thing about the whole heat-wave fiasco is that throughout the bidding process, Japan's Olympic organizers were not as truthful as they probably should've been in terms of the whole unbearable temperatures situation.
5 August
Indian women's hockey: Sixteen stories of struggle, one tale of triumph
The Indian women's hockey team made history by qualifying for their first Olympic semi-final – they lost to Great Britain in a nip and tuck battle on Friday. But the journey has not been an easy one, writes Deepti Patwardhan.
(BBC) For the first time, the women's hockey team competed for a medal at the Olympics. On Friday morning they played their hearts out before going down 3-4 to Rio 2016 gold medalists Great Britain in the fight for bronze.
Even before they left for the Olympics, not many gave them a chance to progress into the knockouts. But they did.
This Olympic Weightlifter Was Targeted by Her Government. It Took a Gold Medal for Her to Get an Apology.
How Hidilyn Diaz went from political persona non grata to national hero.
(Slate) Rodrigo Duterte—the strongman president of the Philippines–decided to go way past talking and started seeing her as something far more insidious than a champion. Diaz was chastised and threatened online when her name appeared on a list from a Duterte spokesperson of dozens of alleged plotters trying to oust Duterte from power. It is not entirely clear why Diaz was on this list, but it does seem rather convenient that it followed her outspoken comments on athletics funding.
… Maybe it was some mix of adrenaline and anxiety, but in the limelight she set her own personal record by lifting 127 kilograms in the clean & jerk (she hadn't even managed that in practice) and won the Philippines' first ever gold medal at the Olympics.
Second Best in the World, but Still Saying Sorry
At the Tokyo Olympics, Japanese athletes who fell short of gold have apologized profusely — sometimes, even after winning silver.
(NYT) Apologizing for being second best in the world would seem to reflect an absurdly unforgiving metric of success. But for these athletes competing in their home country, the emotionally charged displays of repentance — which often follow pointed questions from the Japanese news media — can represent an intricate mix of regret, gratitude, obligation and humility.
4 August
Japan's Yosozumi wins battle of teens for Olympic skateboarding
(Al Jazeera) Hometown heroes Sakura Yosozumi and Kokona Hiraki clinch gold and silver, while British Sky Brown takes bronze.
Japanese skater Hiraki, 12, also showed smooth runs throughout the day's competition, beating Britain's Brown, who was the favourite to win the event.
With her silver medal, Hiraki became the youngest Japanese medallist ever, domestic media reported, overtaking a record set just days ago by fellow skateboarder Momiji Nishiya, a 13-year-old who won gold at the street competition.
There was heartbreak for world number one Misugu Okamoto, who missed a medal when she fell on all three runs in the final to finish fourth.
In one of the most touching moments of the competition, skaters from Australia and Brazil rushed to comfort Okamoto, who went into the finals in the lead but kept failing to land one of her most complicated tricks in the finals.
Skateboarding is one of four debut sports aimed at reaching new audiences and in an ultra-young field, only eight of the 20 competitors were out of their teens. The podium had a combined age of 44. (emphasis added)
Update
Belarus Sprinter Becomes an Unlikely Dissident
An Instagram complaint against her coaches embroiled Kristina Timanovskaya in the precarious politics of her home country, and may force her into asylum.
3 August
The Unbridled Joy of Watching Olympic Sports You Know Nothing About
(New York) …sometimes viewing the Olympics is a little like being a parent who just thinks what all you kids are doing is great. This is a feature of the Olympics, not a bug. There is no reason not to be overwhelmingly proud of every single athlete involved. Americans do not usually watch sports this way — no one's "proud" of Tom Brady other than his mom, and even she has to be getting a little sick of it — but I think we'd be better off if we did. It's healthier and even a little truer to why we're supposed to be into all this in the first place: To revel in human achievement, to witness accomplishments we'd never be able to dream of ourselves, to see the humanity in the extraordinary.
Simone Biles makes triumphant return by winning Olympic bronze on balance beam
(CBC) The American gymnastics superstar won bronze during the balance beam final at the Tokyo Olympics on Tuesday, a week after she took herself out of several competitions to focus on her mental health.
Biles earned her seventh career Olympic medal — tied with Shannon Miller for the most by an American in gymnastics — by drilling a slightly watered-down version of her usual routine in front of a crowd that included IOC president Thomas Bach.
The anti-American right
Rooting against Olympians… — meet today's conservative movement.
(Vox) The Olympics are typically a boom time for jingoism: patriotic fervor heightening among Americans of all stripes with each gold medal for Team USA. But this year, we've seen an unlikely faction of Americans rooting against our athletes: conservatives.
During a late July rally, President Donald Trump claimed that "Americans were happy" about the women's soccer team losing to Sweden — a loss that he blamed on "wokeism" turning the squad "demented." Tomi Lahren called Team USA "the largest group of whiny social justice activists the Olympics has seen in decades," accusing them in a Tuesday Fox News segment of engaging in "typical leftist so-called activism." And after the men's basketball team lost to France, Newsmax host Grant Stinchfield said he "took pleasure" in their defeat.
These attacks on Team USA are not just culture war red meat; they are a reflection of a rising tendency in the conservative movement to reject America itself.
2 August
At an extraordinary Olympics, acts of kindness abound
A surfer jumping in to translate for the rival who'd just beaten him. Long-jumping friends agreeing to share a gold medal rather than move to a tiebreaker. Two runners falling in a tangle of legs, then helping each other to the finish line.
The 2020 Tokyo Olympics were always meant to be a story of resilience
Mireya Solís and David Dollar
(Brookings) The 2020 Tokyo Olympics were supposed to showcase Japan's resilience in the face of major setbacks and be a crowning event at the end of former Prime Minister Shinzo Abe's term in office, but the COVID-19 pandemic and a yearlong delay have threatened this narrative. Mireya Solís, director of the Center for East Asia Policy Studies at Brookings, joins David Dollar to discuss the political and economic background of these Olympic Games. Solís explains why it was important for Japan to tell a story of renewal after the Triple Disaster of 2011 and a period of economic stagnation. She also describes what the Olympics mean for current Prime Minister Yoshihide Suga and for Japan's relations with other countries in the region.
1 August
Olympic high jumpers persuade organizers to let them share gold medal
Qatar's Mutaz Essa Barshim added Olympic gold to his list of accolades in the men's high jump in Tokyo on Sunday — and persuaded organizers to let him share it with his friend and rival, Italy's Gianmarco Tamberi.
Both Barshim, 30, and the 29-year-old Tamberi ended with jumps of 2.37 metres and had no failed attempts until they attempted to clear 2.39.
After three failures each at that height, an Olympic official first offered them a jump-off to decide the winner.
"Can we have two golds?" Barshim asked him. The official nodded, and the two athletes clasped hands and whooped for joy.
31 July
Jamaica sweeps women's 100m medals at Tokyo Olympics
(Xinhua) — Jamaican sprinters showed their supremacy with a clean sweep of medals in the women's 100m race at the Tokyo Olympic Games here on Saturday.
Elaine Thompson-Herah Is Crowned The Fastest Woman In The World At The Tokyo Games
As athletes open up on mental health, Japan's Olympians tell harrowing tales
(WaPo) Japanese gymnast Mai Murakami broke down in tears Thursday when asked about hateful comments directed against her online, for participating in an Olympics that many people in this country didn't want to happen. Many Japanese athletes have faced similar abuse, and in many ways, they have answered the critics. The country has won 17 gold medals, second only to China's 19 and its best-ever haul even before the halfway stage.
At The 'Quarantine Hotel,' Olympians Deal With Isolation And Shattered Dreams
30 July
Simone Biles and Naomi Osaka put the focus on the importance of mental performance for Olympic athletes
Nicole W. Forrester, Assistant Professor, School of Media, Ryerson University
(The Conversation) The Tokyo Olympics will go down in history for many reasons. It was the first Olympics to be postponed, the first to be held in the midst of a pandemic and the first to be held without spectators.
But these Olympics will also be remembered for another first — the public airing of mental health challenges by two of the world's biggest sports superstars, gymnast Simone Biles and tennis player Naomi Osaka.
In 1993, researchers interviewed world champion athletes and found that success resulted in greater demands for athletes, compromising future high-level performances unless they were able to control both the expectations they placed on themselves and the expectations of external demands like media, sponsors and public appearances.
These athletes are offering an inside look into the Olympic Village — no training required!
Many athletes are using TikTok to document the surreal experience of living at the Olympic Village, particularly during a global pandemic. Here are the most interesting, funniest and compulsively watchable accounts from the games.
Welcome to OlympicTok.
29 July
SCMP: Adopted from China, Canada's Maggie MacNeil wins gold and Chinese social media laments its one-child policy
Olympic medalist Maggie Mac Neil adoption sparks discussion of China's one-child policy
Ontario swimmer Maggie Mac Neil shot to fame when she brought home Canada's first gold medal at the Tokyo Olympics, but now her adoption story has the spotlight turned on China's one-child policy and gender discrimination, sparking conversation on social media, in part because she beat Chinese swimmer Zhang Yufei.
…the 21-year-old swimmer who grew up in London, Ontario [was] adopted from an orphanage in Jiangxi province.
27-29 July
Simone Biles was abandoned by American Olympic officials, and the torment hasn't stopped
The trouble with the phrase "mental health" is that it's an abstraction that allows you to sail right straight over what happened to Simone Biles and, in a way, what is still happening to her. To this day, American Olympic officials continue to betray her. They deny that they had a legal duty to protect her and others from rapist-child pornographer Larry Nassar, and they continue to evade accountability in judicial maneuvering. Abuse is a current event for her.
Simone Biles is withdrawing from the Olympic all-around gymnastics competition.
Simone Biles, the four-time Olympic gold medalist, will not compete in Thursday's individual all-around competition after withdrawing from the team finals because of a mental health issue. …
Biles, 24, had qualified for all four event finals and was expected to win gold in at least three of those events. In the all-around, she was hoping to repeat her title from the 2016 Rio de Janeiro Games to become the first woman to win back-to-back titles in the all-around in 53 years.
Biles stepping back from the Olympic all-around marks the end of an era in the sport. She hasn't lost an all-around competition since 2013 when she was 16 and still wore braces.
I judged Simone Biles harshly. Here's why I was wrong.
By Diana Nyad, the first person to swim without the aid of a shark cage from Cuba to Florida
(WaPo) I'll admit my first reaction to Simone Biles's decision Tuesday to drop out of the women's gymnastics team competition at the Tokyo Olympics was critical. … Now the flip side of Biles's leaving her teammates to compete without her comes into play. She ultimately determined that she couldn't summon her best, and that her teammates had a better chance of scoring well without her. She opened for them a spot in the individual all-around that she would have taken — giving another gifted athlete a chance to go for medals, to chase the dreams they've worked so hard for.
The same decision that on Tuesday seemed to some of us unsportsmanlike now, on Wednesday, seems a historic sacrifice.
Team USA athletes support Simone Biles for putting her mental health first (video)
24 July
The Tokyo Olympics' Unquiet Moment of Silence
It's not clear that these Games should be happening—but it's still hard to look away.
By Louisa Thomas
The steady drip of cases is unlikely to stop in the next two weeks, and neither is the scrutiny given to them; the only question is whether the attention on the sports themselves will drown it out, and what happens when the Games end.
(The New Yorker) The strange opening ceremonies only amplified the dissonance—the symbolic imagery and invocations of recovery, renewal, and togetherness that played out in front of a mostly empty stadium built to seat sixty-eight thousand people. Smaller contingents of athletes paraded than in previous years, almost all of them in masks. Ever since it was announced, last year, that the Olympics would be postponed by a year, the 2020 Games were heralded as a "beacon of hope," an opportunity to celebrate the end of the pandemic. The athletes' amazing exploits would signal a return to human flourishing. It would be, in short, a big party. The name remained Tokyo 2020, not 2021; the idea was to pick up where the world had left off. Instead, the number 2020 has come to seem more like a stubborn curse.
23 July
It's OK to love the Olympics – JUST REMEMBER TO HATE THE IOC
Global Translations author Ryan Heath, currently in training for the 2032 Brisbane Games, says don't hate the players, hate the Games:
(Politico Nightly) Boycotts may be the only drama the Tokyo Olympics has managed to escape. There's even a tropical storm on track to hit Tokyo next Tuesday.
The Games have been turned into a 24/7 Covid obstacle course, but that's the International Olympic Committee for you.
The key is not letting the silent stadiums and self-involved officials spoil the global summer party.
It's true that the committee doesn't know how to retreat:"The Games must go on" was its rallying cry in 1972, when 11 Israelis were abducted from the athletes village and assassinated.
Defiant as ever, the IOC is now delivering a Games largely unwanted by its hosts and defined by isolation, while demanding we all feel connected by it
Tokyo Olympics begin officially with the Opening Ceremonies. Naomi Osaka lights cauldron.
The Tokyo Olympics officially began Friday with the Opening Ceremonies, a four-hour extravaganza of flag-waving, parades, music, lights and cultural celebration that culminates with the lighting of the Olympic cauldron.
At Tokyo's Opening Ceremonies in an all-but-empty stadium, it felt more like a dress rehearsal, writes Barry Svrluga. What should have been a celebration of this Japan's many excellent qualities — and the uplifting spirit of Olympic competition — ended up feeling more like a forced smile.
Pita Taufatofua of Tonga was back, shirtless and oiled up at the Parade of Nations. But this time he had a challenger, Riilio Rii from the tiny South Pacific island nation of Vanuatu.
At fraught Tokyo Olympics, Jill Biden may win just by showing up
For American athletes, who have no other support system present, the president's wife flying halfway around the world to wave a flag for them might just be the kind of showing up they need.
Attending the Olympics to cheer on Team USA is one of the most joyous, noncontroversial traditions of being first lady of the United States. Nearly every recent occupant of the role has done it and loved it [BUT] none of them had to head into a city that declared a state of emergency because of a pandemic that shows no signs of abating; where lifelong dreams are dashed by a virus; where spectators and athlete's families are banned; where a plague of oysters has descended on the canoeing and rowing course; and, oh, where a bear was found wandering inside the softball venue just hours before the first scheduled game.
No other first lady has announced she's going to the Games and then had to confirm a week later that she was, indeed, still going — because, well, the parade of calamities was starting to resemble the plot of "Macbeth."
22 July
A Closer Look at the Tokyo Summer Olympics Uniform Controversies
Several controversies involve racism, sexism and human rights violations.
(WWD) Several controversies regarding racism, sexism and human rights violations have made headlines in the lead-up to the Tokyo Games, ranging from Norway's women's beach handball team wearing shorts instead of bikini bottoms during a game to Australia's official uniform potentially being made with Xinjiang cotton, which is linked to forced labor and major human rights violations.
Germany's women's gymnastics team made a stand against the sexualization of their sport during the qualifications round on Sunday by opting to wear full-body suits instead of the standard leotard.
Spectators were upset over a ruling against Norway's women's beach handball team on July 20, where the female athletes were fined over their decision to wear shorts instead of the required bikini bottoms during a game at the European Championship. While male handball players are permitted to wear tank tops and shorts, female players are required to wear midriff tops and bikini bottoms.
Some members of Germany's women's gymnastics team had already worn the full-body suits at the European Gymnastics Championship in April as part of their protest.
There was uproar in early July among athletes and fans when the International Swimming Federation (also known as FINA) put a ban on Soul Cap, a Black-owned company that creates larger swim caps that better accommodates and protects natural hair. [set to be worn by Alice Dearing, Britain's first Black swimmer at the Olympics]
'Overt sexualization': Why Olympic women athletes ran into uniform trouble before the Games
(Global) Who makes the decisions?
The athlete dress code falls under the jurisdiction of the governing international body for each sport.
According to the IOC charter, the National Olympic Committees (NOCs), "have the sole and exclusive authority to prescribe and determine the clothing and uniforms to be worn, and the equipment to be used, by the members of their delegations on the occasion of the Olympic Games."
Tokyo's Olympics Have Become the Anger Games
The Olympics are supposed to be a symbol of global togetherness, but Tokyo's are shaping up to be the least wanted in history. … Polls show that a majority of people in Japan would prefer that the Games be postponed again or abandoned altogether.
(The New Yorker) …the city's mood ricochets between fury and resignation, fuelled by a toxic mix of unpopular policies and scandals: Prime Minister Yoshihide Suga's unalloyed boosterism for a sporting event that few citizens seem to truly want; a restriction of the operating hours of eateries and the sale of alcohol, measures intended to blunt the spread of COVID-19; and, perhaps most grating, promises of safety that ring hollow.
Bloomberg Politics: It's no one's idea of an Olympic dream.
As the hours tick down to the Tokyo opening ceremony, Japanese Prime Minister Yoshihide Suga might be forgiven for wishing he could wake up from what feels more like a nightmare.
Faced with an impossible dilemma, Suga forged ahead with plans for the global sports spectacle, already delayed by a year amid the worst pandemic in a century.
The result is that corporate sponsors are distancing themselves, most foreign leaders are staying away and now even the opening ceremony is in jeopardy after its director was fired at the last minute over a decades-old video of him joking about the Holocaust.
With tens of thousands of athletes and officials from around the world already in the country and the International Olympic Committee determined to secure the broadcasting fees that keep sporting federations ticking over, officials aren't talking about a cancellation.
And yet, however inspiring their performances, the athletes are unlikely to distract voters in Japan from their problems ahead of a general election due within about four months.
Opening ceremony director fired on Tokyo Games eve over Holocaust joke
Tokyo reports six-month high of 1,979 new COVID-19 cases
Japan emperor meets with IOC's Bach on eve of Games
Japan PM Suga says organisers taking scandals seriously
Former PM Abe, advocate for Tokyo 2020, won't attend – media
First Lady Jill Biden arrives in Tokyo with U.S. delegation
Factbox: Tokyo 2020 plagued by embarrassing scandals and gaffes
21 July
Olympics face heat from broiling Tokyo summer
temperatures usually reach a high of about 35 degrees Celsius (95 degrees Fahrenheit) and humidity ranges between 70 and 80 percent, making it feel even hotter..
(Al Jazeera) As Japan prepares to hold the long-delayed Olympics on Friday, it is not only the coronavirus pandemic that is causing concern.
There are also worries about the potential threat to the health of athletes and staff from the weather – and the extreme heat and humidity of a Tokyo summer.
Makoto Yokohari, professor of environment and urban planning at the University of Tokyo, tells Al Jazeera that according to his research, the Tokyo Games are set to be the "worst case" for an Olympic host city since at least 1986. He explains that while other host cities reached temperatures that are similar to those of Tokyo, all of them had summer climates that were hot and dry, rather than hot and humid.
19 July
The many narratives of the Tokyo 2020 Olympics
Mireya Solís and Laura McGhee
(Brookings) Like its predecessors, the Tokyo 2020 Olympics is an incubator of narratives. But these Olympic Games are like no other. Coming a year behind schedule in 2021, and yet sporting a 2020 brand, it is not just that the narrative incubator has been running longer, but that the storylines are more poignant. As the first-ever Olympics hosted during a pandemic, Tokyo 2020 will provide an account of the match between science vs. virus (and supply a ledger on the vast resource inequities among nations in their access to COVID-19 vaccines). It will take measure of the rift between President Joe Biden's United States and President Xi Jinping's China. Hosted just six months ahead of the Beijing 2022 Winter Olympics, Tokyo 2020 will provide ammunition to the emerging focal point of U.S.-China strategic rivalry: the competence of democracy vs. authoritarianism. But the story that Japan wants to tell the world has also shifted profoundly from when it won the 2020 bid in 2013 to the actual games. Sure, recovery continues to be the headline, but from what? While Japan has a strong case to make for its national effort to rebuild from the Triple Disaster (the 2011 earthquake, tsunami, and Fukushima nuclear accident), no such assuredness is yet possible in the thick of the battle the world is waging against COVID-19.
11 July
Holding the Tokyo Olympics amid the covid pandemic threat is about corporate revenue, not the athletes
Mike Wise is a former Post sports columnist and host of "The Mike Wise Show."
(WaPo Opinion) Two weeks before the Tokyo Olympics torch-lighting ceremony, there is apparently too much momentum, and too much money at stake, to cancel. The state of emergency declared amid a new covid-19 outbreak? Minor setback.
One of the most brazen, hubris-over-humanity cash grabs in modern sports history is preparing to open in a country where only about 16 percent of the population is fully vaccinated, where 83 percent of citizens say they want the Games canceled or again rescheduled, and where even the emperor has expressed concerns about the Games spreading the coronavirus.
4 July
The Olympics are 'on the wrong side of history' when it comes to free speech
Bruce Kidd, Professor Emeritus of Kinesiology and Physical Education, University of Toronto
(The Conversation) An important debate is brewing about free speech at the Olympics. After years of the International Olympic Committee restricting the free expression of athletes at the Games, some prominent athletes are calling for the unlimited right to speak freely — including the right to protest.
The advocates include Canadian decathlete Damien Warner, an Olympic bronze medallist in 2016, who has said: "If there's something on their mind, then athletes should be allowed to speak." The IOC, he said, is "on the wrong side of history." The U.S. Olympic and Paralympic Olympic Advisory Committee takes a similar view.
In response, the IOC has relaxed its Rule 50 on "advertising, demonstrations and propaganda" to allow free speech in interviews and meetings, but has stood firm on the prohibitions against "political" statements on the field of play and during ceremonies. The committee threatens to punish any athlete who disobeys.
2020
4 February
How Tokyo 2020 plans to be the most sustainable Olympics in history
The Olympic medals are made from 6.21 million used mobile phones – and that's just the start of the green Games.
(CEO Magazine) From using hydrogen for the Olympic torch to using recycled electronics to produce the honourable medals, Tokyo Olympics 2020 has its sights strongly set on creating a sustainable sporting competition.
As the world's largest event, Tokyo 2020 Olympics is placing sustainability at its heart and thrusting it onto the global stage by incorporating a number of history-first operations.
Making for a greener sporting affair, the host city will operate the Games (24 July – 9 August) under a sustainability concept for an eco-society.
Power-assisted suits, human support robots for wheelchair users and field support robots (to retrieve objects at throwing events in optimal times), medals created from old devices, Olympic uniforms crafted from recycled plastic bottles and renewable energy are just some of the ways the 2020 Games will change Olympic history.
"We want to address the issue of climate change and therefore appropriately manage resources throughout the Olympics."- Yuki Arata
"We hope that the approach we are taking for these Olympics, for example reutilising timber to make benches for public facilities for local areas as well as having the mindset of 'Let's not waste but reuse it', will remain in (people's) minds as a good memory of these Olympics to be passed on to the next generation," Tokyo 2020 Senior Director for Sustainability Yuki Arata says. "The Olympics is a big event that attracts large audiences as well as athletes. We think that it is a huge opportunity to tackle the issue of sustainability.