India 2013 – 2014
India's Ancient People (Full Documentary) (published December 2013)
DC Debate: Narendra Modi's sudden visit to Lahore won't lead to anything substantial
By C. Uday Bhaskar
(Deccan Chronicle) While Prime Minister Narendra Modi's Christmas visit to Lahore was indeed a "surprise" and can be commended for its radical symbolism, it is unlikely to lead to a substantial change in the bilateral Indo-Pak template in the near future — particularly in relation to the hard security issues that have bedeviled the relationship for three decades. This is not due to lack of earnestness or personal resolve on the part of Mr Modi, or for that matter Pakistan Prime Minister Nawaz Sharif in relation to South Asian cooperation, but due to deeply accreted structural realities in Pakistan.
The main issues that cause disquiet and anger in India in relation to the "deep-state" in Pakistan are cross-border firing, state support to terrorism and nuclear sabre-rattling. The current socio-political eco-system in Pakistan, whose origins go back to the Zia-ul-Haq years, have oriented state and society in such a manner that India is seen as the eternal "dushman-desh" (enemy country) and the Hindu the permanent kafir (infidel). This slant is instilled in textbooks at the primary stage when children learn the alphabet.
11 December
India, Russia sign bilateral agreements on oil, defence force training, atomic energy
(IBN) India's strategic partnership with Russia is 'incomparable in content', said Prime Minister Narendra Modi. Russia has been 'a pillar of strength' for India, said Modi after holding the annual summit talks with Russian President Vladimir Putin who is on a day-long visit to New Delhi.
10 December
C. Uday Bhaskar: Putin visit to India: Emerging multipolarity?
(South Asia Monitor) Russian President Vladimir Putin's visit to India on Dec 10-11 for the 15th India-Russia Summit with Prime Minister Narendra Modi is a significant event which goes beyond the personal profile of the two leaders and the bilateral relationship, and has deep implications for the kind of multi-polar global order that is likely to emerge over the next decade.
On the personal front for Prime Minister Modi, this visit by President Putin marks the completion of a very active and packed major power summitry, wherein soon after assuming office in May this year he has had structured bilateral meetings with the leaders of Japan, China, USA – the G20, and now Russia.
President Putin is credited with restoring political traction to the bilateral relationship which had floundered in the Boris Yeltsin years and had last visited India in late 2012 for a similar summit level meeting.
The bilateral agenda is likely to cover enhancing cooperation and trade in nuclear energy, military inventory items, hydrocarbons and certain niche areas like precious stones. Moscow and Delhi have had a robust military supplies relationship that goes back to the mid-1960s when the former Soviet Union was one of the two superpowers. Subsequently in the Mikhail Gorbachev years this cooperation was widened to encompass critical strategic sectors such as missile development, space technology and nuclear propulsion.
Consequently up to 70 percent of Indian military inventory and major platforms for all the three services is of Soviet/Russian origin – and this trend will continue for another 25 years at the very least. In like fashion, in terms of tangible strategic capabilities such as missile development and nuclear submarine propulsion – India has benefited considerably from Russian cooperation.
16 November
Cleo Paskal: India, Fiji ties can go beyond diaspora

Narendra Modi's Fiji visit was a strategic plan keeping in mind the economic potential of the island country.
(Sunday Guardian) Prime Minister Narendra Modi's visit to Fiji makes sense for reasons that extend far beyond outreach to the diaspora. Fiji is an important nation in the constellation of the 14 states that are known as the Pacific Island Countries (PICs). These include the Cook Islands, Kiribati, Marshall Islands, Federated States of Micronesia, Nauru, Niue, Palau, Papua New Guinea, Samoa, Solomon Islands, the Kingdom of Tonga, Tuvalu, and Vanuatu.
Each of these countries has a vote in international fora. As a voting bloc, they are proving increasingly important. Additionally, they are often considered "small countries" due to their relatively small populations and landmass. However, given that every small island can claim a minimum 200 nautical mile exclusive economic zone, these are actually very large ocean territories. The Republic of Kiribati, for example, may only have 100,000 in population, but it has an exclusive economic zone the size of India. Not only does Kiribati's zone potentially contain myriad natural resources, it is also strategically located. So much so that China tried to establish a base there to monitor US activity in the region.
China has recognised the value of the PICs and has taken advantage of regional disenchantment with the traditional partners Australia and New Zealand to establish a strong economic, and in some cases demographic and strategic, beachhead. For example, Australia and New Zealand's international drive to isolate Fiji following the 2006 coup pushed Fiji closer to China, and today Beijing is one of Fiji's major allies. Just two days after Modi holds his meetings in Fiji, Chinese President Xi Jinping will be in Fiji holding his own mini-summit for PIC leaders.
In many cases, the turn towards China was not by choice, it was out of economic desperation. And India would be a welcome new multidimensional partner in the region. The countries of the region don't want aid, they want trade. And there are many sectors in which India can offer partnerships no one else can.
10 October

Who is Nobel peace prize winner Kailash Satyarthi?
(The Guardian) Soft-spoken, articulate, passionate and amiable, 60-year-old Indian activist has kept low-profile in fight against child labour
Nobel Peace Prize inspires pride, and embarrassment
By Sandip Roy, Calcutta-based senior editor of the Indian online newspaper Firstpost.com
(Globe & Mail) A joint Nobel Peace Prize for Malala Yousafzai and Kailash Satyarthi – a Pakistani and an Indian. Now, if that doesn't embarrass the two belligerent armies into a ceasefire, what can?
The wild celebrations are already breaking out, on social media at least. India's Aam Aadmi Party took to Twitter to let Mr. Satyarthi know that "all of India is proud of you." What AAP didn't say is most of India went "Kailash who?" before they were proud of him. …
But we Indians are inured to the child slavery in our midst because it's so ubiquitous, from tea shops to carpet factories. Three quarters of domestic workers in India are believed to be between the ages of 12 and 16 and 90 per cent of them are girls. The Indian government's 2001 census says 12.6 million minors between the ages of 5 and 14 are in the work force.
Child slavery in India, for most of us, is one of the myriad jholawalla (social-injustice protester) problems that's keeping the country down. Who knew that within that field there exists someone the committee found Nobel-worthy? Some will see this Nobel, after the initial euphoria has died down, as yet more proof of a vast conspiracy to maintain the international image of India as poor, ragged and starving as opposed to prospering, aspiring and worthy of Madison Square Garden
C Uday Bhaskar: Irony of peace award amid India-Pakistan border friction
This prize assumes significance not only because this is the first time that the legacy of Mahatma Gandhi (who incidentally did not receive the Nobel) has been acknowledged by the Nobel committee. Concurrently, it is a first for Pakistan, in that a young girl internationally recognized for braving a brutal Taliban attack and who remains committed to education for the girl-child has been awarded the coveted prize.
But this joint award is even more ironically poignant, coming as it does when India and Pakistan are engaged in an intense exchange of ordnance across the contested Line of Control in Jammu & Kashmir and heavily guarded International Border. The fact that innocent civilians have been killed on both side underscores the imperative of nurturing peace on the sub-continent despite the revisionist agenda of the 'deep-state' in Pakistan.
Paul Shrivastava: Climate Resilient and Market Efficient Food Supply Chains – A Canada-India Dialogue
Stakeholders from food supply chains in Canada and India come together in this project to explore food security issues under different climate change scenarios in India. This project also helps improve socio-economic life of small farmers, especially women. Working with TERI University in India, DOCSE will analyze both production side and market side constraints in the horticultural supply chains and find out how climate change can threaten the food security and livelihoods of the people utilizing IPCC climate scenarios. Included in this study is the identification of possible technologies/best practices in the Canadian agricultural and food supply system related to post harvest management and climate adaptation and mitigation, which can be replicated to develop climate resilient as well as market efficient supply chains. Our goal is to develop the capacities of the rural communities/ different actors in supply chain especially women in order to reduce the pre-harvest and post-harvest losses to achieve both food security as well as socio-economic security.
31 August
Modi, Abe bid to break China monopoly in rare earths
Because of tensions between Tokyo and Beijing, fresh restrictions are being placed on supply of Chinese rare earths to Japanese high-technology enterprises, thereby forcing Tokyo to look to the other Asian giant, India, for its requirements. The first such collaboration is between the Indian Rare Earth Limited (IREL) and Toyota to supply complex raw material to the latter's unit in Vizag, Andhra Pradesh.
28 June
12 Foreign Nationals behind stir against power
Senior officials reporting to the Ministry of Home Affairs have identified 12 individuals who are considered the prime movers in the ongoing all-India campaign by a few NGOs to "slow down and finally stop" thermal power generation in India. This is according to those investigating the activities of the dozen principal foreign activists (six from the US, four from the UK and one each from Canada and New Zealand) during their frequent visits to this country. According to a senior official, the game plan is to "force the closure of existing thermal power plants, while ensuring through agitations and litigation that new plants do not get set up". Along with this, they have masterminded a drive against coal mining in India, despite the fact that in their countries of origin, mining (including coal) is among the most major of industries
16 June
Shashi Tharoor: Nehru's Last Stand?
(Project Syndicate) With the BJP sweeping to power on a platform of aggressive nationalism and business-friendly corporatism, has the socioeconomic consensus dating to India's first prime minister, the democratic socialist Jawaharlal Nehru, come to an end?
The "Nehruvian consensus" facilitated India's democratic maturation and accommodated the country's many diverse interests, without permitting any one group or section to dominate the nascent nation-state. It is fashionable today to decry Nehruvian socialism as a corrupt and inefficient system that condemned India to many years of slow economic growth. But at its core was the conviction that in a land of extreme poverty and inequality, the objective of government policy must be to improve the welfare of the poorest, most deprived, and most marginalized.
12 June
Experts Cite Limitations in Replicating 'Gujarat Model'
While Gujarat has done pioneering work in harnessing solar energy by installing solar panel[s] on water canals and wasteland spread over several kilometres, officials said such experiments would be difficult to implement in Delhi due to paucity of land. "Land is a scarce resource in the city. And covering the sewage drains of the city by solar panels is not feasible as the gases emanating from these drains would affect the solar panels," an official said. Now, Gujarat to cover Narmada canals with solar panels! (April 2012)
2 June
Close on the Heels of a New Government, India Gets a New State
But critics warn that the decision may fan several other separatist campaigns across India
After a five-decade-long campaign, India's newest state of Telangana finally came into being on Sunday. Background (BBC July 2013) What new Telangana state means for India India's ruling Congress party-led government has announced the formation of a new state of Telangana to be carved out of the southern state of Andhra Pradesh.
Grisly murders highlight social strains in Modi's India
(Reuters) Caste divisions, baked into society over generations despite official efforts to remove them, could be as much a problem for the prime minister as the tensions between Hindus and minority Muslims that critics fear he could inflame. Critics fault Modi, a Hindu nationalist, for pursuing a majoritarian agenda: More than two-thirds of his cabinet ministers belong to a powerful Hindu grassroots movement, raising doubts that he can close social rifts and govern in the interests of all Indians. While inter-caste violence is an age-old symptom of social oppression, it is also a sign of social change as marginalized groups seek democratic rights and a share in India's rising prosperity. (The Guardian) Indian rape case: tenacious problems in a fast-changing but troubled country — Caste prejudice, lamentable policing and a 'boys will be boys' attitude all play a part in latest rape case to shock India
1 June
Eyeing Pakistan and China, India's Modi bolsters security team
(Reuters) – India's new Prime Minister Narendra Modi has chosen a daring former spy with years of experience in dealing with Pakistan as his national security adviser, a move officials say signals a more muscular approach to New Delhi's traditional enemy.
30 May
Cleo Paskal: Will Modi's India Reinvent International Relations?
(WorldPost) Modi's goal of a strong India engaging in a global, holistic foreign policy has the potential to rewrite international relations. It will not be easy. Systems do not like change but, for now, all eyes are on New Delhi.
25 May
Cleo Paskal: Modi's India: a glint of hope
Modi's India has tremendous opportunities. He is coming to power at a time when there are epochal shifts in geoeconomics and geopolitics. In the same way that his holistic domestic policies are breaking through boundaries, he has the opportunity to reshape, and redefine, what is possible in international relations.All around the world, people are looking to India, hoping to see that sharp glint of strength and hope that means they have options.
(The Pioneer) There is a feeling abroad that Prime Minister designate Narendra Modi's foreign policy will be much more consistent — and glinting. For those who benefited from the old system, there is concern. For those who think the world needs more India, there is anticipation. Everyone is waiting.India is the elephant in a quickly changing geopolitical room. So far, it has sat quietly as dragons, bears and eagles bite, roar and claw. Now capital cities around the world are turned towards Delhi, watching for signs of a stirring.
Different countries want different things from Modi's India. China wants India to sit quietly on the sidelines as it stretches its wings. Japan wants a strong strategic and economic partner. France wants a market for its military hardware.But nothing is quite that simple, and even within each country, different groups have different priorities. And the bigger the country, the more complex the expectations.
For example, some in the United States want a continuation of business as usual. They will look closely at the new team, searching eagerly for old, friendly faces, knowing once they have that toehold, they will have leverage. Others in the US will look for major changes in the economic and tax systems that will allow India to grow, and bring them along with it. Still others will be looking at social policy, with some of those looking at India's spiritual reawakening with hope. Others (especially those funded from outside the US) with anger.
23 May
The professionalisation of Indian elections: Reflections on BJP's 2014 campaign
By [Sauvé Scholar alumnus] Siddharth Bannerjee*
(LSE) … the consequence of the BJP's game-changing push towards excessive personalisation, a political star system, mass media impression management and an increasing negativity of campaigns and campaign coverage, is that this combination of factors has evidently led to a highly centralised, tightly controlled framework for the conduct of communication and governing functions. How this concentration of power and consolidation of functions plays out among the hope-filled Indian public will become quickly apparent once the BJP assumes control and has to tackle the mounting socio-economic challenges facing the country today.
* Siddharth Bannerjee is a graduate of LSE's MSc in Social Policy and Development and works on governance reform initiatives, especially ones involving the use of innovative technology and open source data.
18 May
Indian election spells the end of the Nehru-Gandhi dynasty
(Globe & Mail) The venerable Indian National Congress Party – the natural governing party in the world's largest democracy, the party of Nehru and Gandhi – has just suffered its most devastating electoral defeat ever at the hands of the right-wing Bharatiya Janata Party and its polarizing, pro-business leader, Narendra Modi. …
a truly remarkable turn of events that reveals the intense depth of dissatisfaction Indians have with the Congress party, which has stumbled through numerous corruption scandals in recent years, as well as with its leader, Rahul Gandhi, whom many looked on as a reluctant heir to power, a man who inherited his position without merit, who led the party without conviction and – after leading and helping lose state elections in Uttar Pradesh – has now brought the party, and the family, to its knees.
The party of secularism and the social democratic welfare state has been well and truly devastated in this election, and as their rivals take power and sculpt India in their own image, Congress – with or without the Gandhis at the helm – will have to regroup, rebuild the party and rethink its own role.
16 May
Cleo Paskal — Miracles do happen': Honchos cheer advent of Modi
"Perception affects reality and now the world's perception about India will change for the better. The perception is that Modi's India will be less corrupt, more predictable, more stable, more business friendly. This will lead to less red tape, which will lead to more investment, and more jobs. I am looking forward to working, living in and building an India led by Modi. Miracles do happen."
Outside the floor-to-ceiling windows, Mumbai looks the same as it did seven hours ago when counting began. But the people in this room have changed. They have hope. And now the hard work begins. But first, more party poppers and cake.
(Rediif Business) 'As the TV showed Congress seats being lost one after another in Maharashtra, cheers went up.'
Cleo Paskal attends a vote-counting party in Mumbai that looked at the coming Modi Sarkar with hope and optimism.
Taciturn board members, last known to smile in the previous century, are beaming. Normally sombre company owners are bordering on the giddy. A chairman of the board is reading out joke tweets to appreciative laughter. In this room full of some of Mumbai's business elite, the mood is euphoric.
Brahma Chellaney: India's Shinzo Abe
(Project Syndicate) After a prolonged period of political drift and paralysis, India's new government will be led by a man known for his decisiveness. Just as Japanese Prime Minister Shinzo Abe's return to power in late 2012, after six years of political instability, reflected Japan's determination to reinvent itself as a more competitive and confident country, Narendra Modi's election victory reflects Indians' desire for a dynamic, assertive leader to help revitalize their country's economy and security.
Like Abe, Modi is expected to focus on reviving India's economic fortunes while simultaneously bolstering its defenses and strengthening its strategic partnerships with like-minded states, thereby promoting regional stability and blocking the rise of a Sino-centric Asia. The charismatic Modi – a darling of business leaders at home and abroad – has promised to restore rapid economic growth, saying there should be "no red tape, only red carpet" for investors.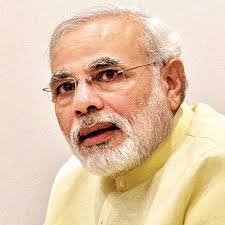 Modi's Mandat
(Project Syndicate) In an impressive exercise in democracy, 550 million eligible voters participated in India's 16th general election. The new prime minister will be Narendra Modi of the conservative Bharatiya Janata Party (BJP), who presided over rapid economic growth in his 13 years as Chief Minister of the state of Gujarat, on India's northwest coast. Modi won because most Indians believe that he can deliver more rapid growth in the country as a whole.
The election once again demonstrated how different in political terms India is from its giant neighbor, autocratic China. Now, however, the new government must try to match the superior economic progress that China has achieved over the last three decades. To do so, it will have to foster, in a different political context, two key ingredients of China's economic success.
The first ingredient is a robust industrial sector composed of manufacturing industries that use unskilled labor, which would offer a route out of poverty for India's hundreds of millions of rural laborers and their families. It is the route that China, and other countries before it, has taken. In India, by contrast, the underdevelopment of the industrial sector has kept the country from realizing its full economic potential.
The second ingredient is the infrastructure that all economic growth requires: roads, bridges, ports, and schools, as well as reliable supplies of electricity and clean water. Poor infrastructure constrains the industry that India does have. Factories need reliable supplies of power to operate effectively, good roads and railways to source inputs and distribute products, and, if they are to export those products, ports for cargo ships and airports for high-value items and business travel. China has these things in abundance. India does not.
India's right-wing BJP wins in landslide
(Globe & Mail) The world's largest democracy has voted in unprecedented numbers for dramatic change.
After five weeks of voting and more than 550-million votes cast across India, preliminary results suggest an historic rout for the ruling Indian National Congress party and an astonishing, though widely predicted, victory for Narendra Modi and the country's right-wing, Hindu nationalist Bharatiya Janata Party.
But even though Mr. Modi had long been considered the front-runner, the scale of his apparent victory is simply breathtaking: He has not only led his party to its best-ever electoral result, but in the process he has almost single-handedly wiped out the ruling Congress party across the subcontinent – a dramatic political upheaval that will redefine modern India and set the world's second most populous nation on a strikingly new path.
SKY NEWS CONTRIBUTOR SIDDHARTH BANNERJEE [Sauvé Scholar 2007-08] ON INDIAN ELECTIONS
14 May
Cleo Paskal: How Secure Are India's Elections?
Concerns about the Indian EVMs were raised during the 2009 election in part as a result of an astounding discovery on the Elections Commission of India (ECI) website. Dr. Anupam Saraph, at the time Chief Information Officer for the city of Pune, and Prof. M D Nalapat, Vice-Chair of the Manipal Advanced Research Group, discovered files on the ECI website that seemed to show election results days before votes were actually cast and counted. …
Whatever happens with this election, there is going to have to be a serious rethink about how the ECI, and elections, are run in India. Those who have the upper hand this time, may not be so lucky next time. Do they really want to open that box? There can't even be the whiff of impropriety. In a country that believes in democracy, EVM rigging isn't stealing an election, it's stealing the soul of a nation.
India's democracy is a one of the wonders of the world. As in all democracies, the solemn act of vote casting is the one moment when everyone is equal, everyone is valued, everyone is part of the nation and everyone's voice gets heard.
If that voice is stifled or stolen, if that safety valve is closed, if that compact between the individual and the state is ruptured, then that delicate relationship is broken and the individual owes nothing to the state. And that, as the man says, can certainly make bad things happen.
8 May
India's Women's Vote Becomes More Independent
(Bloomberg/Business Week) A growing number of women are defying traditional gender roles in India and asserting their voice in elections that began on April 7 and end on May 16. Prompting the change: Higher literacy rates, greater financial independence, and a desire to stem violence against women, which became a highly visible issue after the gang rape and murder of a student in New Delhi in December 2012. …
About 56 percent of eligible female voters cast their ballots in the previous election in 2009, compared with 58 percent of total registered voters, the narrowest gap going back to 1991, according to the Election Commission of India. Fifty-nine women were elected to the lower house of Parliament that year, about 11 percent of that body, the highest share in India's history. The ratio of women voters increased to 883 per 1,000 male voters in the 2000s, from 715 per 1,000 male voters in the 1960s, according to data compiled by Shamika Ravi and Mudit Kapoor of the Indian School of Business in Hyderabad. "There's a heightened sense of gender inequality in the country now," says Ravi, who has studied 50 years of voting behavior. "That's bringing more women out to vote."
India votes: Will the real Narendra Modi step forward?
To his supporters, he is a self-made man well equipped to halt the corruption and dysfunction that many feel are holding the rest of India hostage. But others not only challenge the idea of Gujarat as the land of plenty, they can't forget the bloodshed of 2002. To them, Mr. Modi's continual anti-Muslim remarks suggest that he is unrepentant and there may be no one more dangerous to the future the nation. (19 April)
10 April
5 reasons you should be following India's jaw-droppingly enormous elections
(WaPost) It's been argued that 2014 will be the biggest year in the history of democracy, with more people than ever before going to the polls to decide their own fate.
Even for those who know nothing about India, this really looks to be one of the most fascinating political events this year, and not just because of its scale. The election is taking place in an increasingly important tech-savvy country, with vital issues of economic problems and nationalism at stake, and a choice between a world famous name and a controversial outsider. It's a fascinating moment in democracy, and one that shouldn't be ignored. In total, 815 million people are eligible to vote  … More than 930,000 polling stations are being set up around the country, with 11 million personnel.
17 February
Keyhole diplomacy doesn't suit India
M.K.Bhadrakumar
In an era of globalization, it is simply not possible for any country to consciously stay out and keep looking in through a keyhole and plunge into selective engagement with the inmates inside the room.
(Asia Times) For a variety of reasons one needn't get into right here, Singapore has come to be a 'moderator' of India's foreign policy discourses in the recent decades. India's haphazard 'adjustment' with the post-Cold War era brought it close to the Singaporean world-view, especially its 'Look East' policies.
The nimble-footed, street-smart Singaporeans feel frustrated at the ponderous way in which the Indian elephant moves around, but would have little to complain about Indian foreign policy in the neo-liberal era.
At any rate, therefore, the K. Subrahmanyam Memorial lecture recently in Delhi, titled "Can India be Cunning?", by the Dean of the Lew Kuan Yew School of Public Policy at the National University in Singapore, Professor Kishore Mahubani becomes an event of interest.
Mahbubani is a well-known scholar-diplomat internationally and is a highly respected figure in the Indian foreign policy circuit and with the Delhi pundit. Broadly speaking, his opinions and views on China bear similarity with Indian thinking – although Mahbubani's wisdom on the imperatives for India to forge close ties with China may not always go down well in Delhi, given the range of complex emotions when it comes to rising China — envy, fear, anxiety, revenge, rivalry, competition, etc. However, one might suspect Mahbubani himself empathizes with India's predicaments.
2013
The Rise of the Rest of India
How States Have Become the Engines of Growth
(Foreign Affairs | September/October issue) When Nitish Kumar became chief minister of the dirt-poor Indian state of Bihar in 2005, kidnapping was said to be the leading industry in the capital city of Patna. People searching for stolen cars were advised to check the driveway of a leading politician, who reportedly commandeered vehicles for "election duty." Although known for his soft-spoken manner, Kumar cracked down hard. He straightened out the crooked police, ordering them to move aggressively against all criminals, from the daylight robbers to the corrupt high officials. He set up a new fast-track court to speed the miscreants to jail. As Biharis gained the courage to go out on the street, even after dark, Kumar set about energizing a landlocked economy with few outlets for manufactured exports. He focused on improving the yields of Bihar's fertile soil and ushered in a construction boom. Within a few years, a state once described by the writer V. S. Naipaul as "the place where civilization ends" had built one of the fastest-growing state economies in India. And Kumar was recognized as a leader in the new generation of dynamic chief ministers who are remaking the economic map and future of India.
This generation includes the socialite turned statesman Naveen Patnaik in Orissa, the spellbinding orator Narendra Modi in Gujarat, the self-effacing Raman Singh in Chhattisgarh, and the quiet personalities of Sheila Dikshit in Delhi and Shivraj Singh Chauhan in Madhya Pradesh. As a result of their economic successes, these leaders have each won consecutive reelection bids; India now has six chief ministers who have returned to office for at least three terms in a row, a feat unheard of in a generation. Kumar and Patnaik represent ambitious regional parties that are ready to compete with the country's two dominant political forces: the ruling Indian National Congress and the opposition Bharatiya Janata Party, or BJP. But the best known among these chief ministers is Modi, who now looks poised to run as the prime ministerial candidate of the BJP in the next national elections, set for May 2014.
That these chief ministers have managed the double feat of economic success and political longevity belies the conventional wisdom about India's doldrums. After a decade of strong economic growth, during which India was hailed as democracy's answer to China, the bad news is back: New Delhi seems politically paralyzed in the face of the global economic slump. (remainder of article available only to subscribers)
30 December
Cleo Paskal: The Importance of De-Hyphenating India
(HuffPost) Western analysis of India is often blinkered by the "hyphen syndrome." First it was India-Pakistan, now it is India-China. But a recent conference in Pune showed exactly why that assessment is dangerously short-sighted, at the very least.
The India and Development Partnerships in Asia and Africa: Towards a New Paradigm meeting, was held mid-December in Pune, India. It was co-hosted by the Indian Ministry of External Affairs and Symbiosis University. Symbiosis was an apt choice. The university has a large cadre of international students — currently representing over 80 countries — and the name derives from one of its founding principles: "Allowing various international cultures to culminate at a point and grow together".
The message from non-Indians was overwhelmingly: "We already have strong relations with India, and we want even more." They weren't just being polite. The call was based on long-standing, multi-faceted relationships — far beyond the soft power of Bollywood and small scale trade.
There is a genuine desire in a lot of the world to have an option that isn't the West and isn't China. So far, fractious internal politics in India have weakened the central government's ability to fully engage. But elections are coming up in 2014 and, if an effective government comes in, dynamics might change very quickly. A small sample of what was said at the conference shows why.
The Pune conference was not an isolated event, more another wave in a swelling tide as medium and smaller powers seek to maneuver through the perceived rocky Scylla of Western blunt force power, and the sinking Charybdis of economically and socially intruding Chinese influence.
Similar sentiments about India were expressed in November at Asia Uninterrupted, a high-level gathering co-hosted by Gateway House think tank and Manipal University.
11 December
The aam aadmi enters politics: Analysing the outcome of Delhi's State Assembly elections
[Sauvé Scholar alumnus] Siddharth Bannerjee examines the strategies that helped the Aam Aadmi Party make historic gains in last week's State Assembly elections in Delhi.
(LSE) In their selection of a polling manifesto, the AAP has played a masterstroke by tapping into the most immediate issues affecting urban Delhiites such as sanitation and waste management infrastructure improvement, subsidised education for the urban poor, better standards of safety for women in the wake of last year's brutal gang rape, reduced electricity and water bills, improved health facilities and, of course, the party's central demand: the passage of a Delhi-centric Jan Lokpal bill.
At this stage, the AAP is perfectly poised to be the main opposition party in Delhi (pending a call for re-election to avoid a hung Assembly), a position it can use to shore up its governance credentials while operating as a thorn in the side of any perceived maleficence. With federal elections less than four months away, it remains to be seen whether the AAP will be able to replicate their successful initial experiments on the national stage—an uncommonly difficult task in a regionally fragmented country like India.
3 December
Patriarchal India challenged by its emboldened women
(Financial Times) As women become assertive about speaking out about violence against them, government agencies are under intensifying pressure to demonstrate they are responding seriously to complaints, especially after the mass outcry over last December's lethal gang rape of a 23-year-old woman on board a New Delhi bus.
The implications of the new confidence and combativeness among Indian women – what some are calling India's first genuinely popular feminist awakening – are potentially far-reaching.
2 December
India Shadow Banker Fights to Keep Empire Built on Poor
(Bloomberg) Subrata Roy, a fit 65-year-old with a bushy mustache, is India's top shadow financier, part of a largely unregulated industry with assets the Financial Stability Board estimates at $670 billion and that provides financial services outside of the banking system.
5 November
Pinarayi Vijayan discharged from SNC-Lavalin graft case
(Times of India) In a verdict that may redefine Kerala politics, a CBI special court here discharged CPM state secretary Pinarayi Vijayan from the Rs 374.50 Cr SNC-Lavalin graft case.
29 October

Himalayan Hotbed: Tensions Spike in Divided Kashmir
Violence is on the rise in Kashmir. Indian and Pakistani units are clashing in border skirmishes, and government soldiers are ruthlessly suppressing separatists. The real victims are the civilians caught in the middle.
(Spiegel) Violence has been on the rise again in the troubled province since the summer. On Aug. 6, Muslim extremists shot and killed five Indian soldiers. According to Indian sources, the Pakistani military helped the attackers. Since then, there have been border skirmishes between the Pakistanis and the Indians almost every day.
In the state's interior, the Indian army has been brutal in its treatment of all those it considers to be separatists. A special law guarantees immunity to Indian soldiers if they kill innocent civilians in the process.
23 October
China, India sign deal aimed at soothing Himalayan tension
(Reuters) – China and India signed a deal on Wednesday aimed at soothing tension on their contested border, as the two nuclear-armed giants try to break a decades-old stalemate on overlapping claims to long remote stretches of the Himalayas.
13 October
India's Cyclone Phailin leaves widespread damage
Communications ties severed, roads blocked by fallen trees
People in India began sorting through the wreckage Sunday after Cyclone Phailin roared ashore, flooding towns and villages and destroying tens of thousands of thatch homes, but officials said the country had been spared the widespread loss of life that many had feared.
About 18 hours after the storm — the strongest to hit India in more than a decade — made landfall in eastern Orissa state, officials said they only knew of 17 fatalities, most of them people killed by falling branches or collapsing buildings in the rains ahead of the cyclone.
The final death toll will almost certainly climb, and parts of the cyclone-battered coast remain isolated by downed communication links and blocked roads. But initial indications are that the government's evacuation of more than 900,000 people saved many lives.
12 October
India opens doors to foreign banks
India plans to allow foreign banks to enter the country and own a greater share in their domestic operating structures as part of an aggressive programme, India's central bank chief Raghuram Rajan said yesterday.
Talking to Emerging Markets on the sidelines of the Institute of International Finance conference, the Reserve Bank of India (RBI) governor said he was "fully committed" to handing out more licenses to foreign banks that can prove their long-term commitment to India. "Once [a foreign bank has] a locally-owned subsidiary, we will allow them a lot of [operating] freedom."
11 September
The Case for India
By Raghuram Rajan, Governor of the Reserve Bank of India.
(Project Syndicate) India does have serious problems. Annual GDP growth slowed significantly in the last quarter, to 4.4%, consumer price inflation is high, and the current-account and budget deficits last year were too large. Every commentator today highlights India's poor infrastructure, excessive regulation, small manufacturing sector, and a workforce that lacks adequate education and skills.
These are indeed deficiencies, and they must be addressed if India is to grow strongly and stably. But the same deficiencies existed when India was growing rapidly. To appreciate what needs to be done in the short run, we must understand what dampened the Indian success story.
28 August
Teachers: A Solution to Education Reform in India
Teachers can lead improvement in education; we need to help them develop the mindset, skills, and networks they need to create change.
By Sharath Jeevan & [Sauvé Scholar alumnus] James Townsend | 2 | Jul. 17, 2013
It's extremely easy to feel gloomy about teachers in India. We know that the single biggest in-school factor contributing to a child's educational success is the quality of her teacher, and yet, across India, around 25 percent of teachers are absent every day. You'll often find those who do show up reading the newspaper or chatting in the staff room rather than teaching—let alone teaching high-quality lessons. But this data presents only a partial view of teachers across the country. After speaking to more than 3,000 teachers working in schools serving low-income communities across Delhi last summer, we strongly believe that teachers can be part of the solution, rather than a barrier, to education reform.
Studies by the Poverty Action Lab and others help us understand effective mechanisms and incentives for improving teacher accountability, but how do we encourage teachers to want to teach well? How do we motivate and support teachers so that they become quality-conscious and see themselves as responsible for improving the system? These are the questions we are trying to answer at Schools and Teachers Innovating for Results (STIR). And although changes to school governance structures (such as those suggested in Susannah Hares' recent "Education in India: Time for a Bold New Experiment" post) are critical, an important first step towards higher-quality education is to make teachers desire change in the first place.
India's Northeast: In the Chessboard of Geopolitics Particularly interesting analysis of importance of stabilizing relationship with Bangladesh
From the Atlantic archives (October 1908): The New Nationalist Movement in India
Four decades before Indian independence, a writer raises the question, "Why is England in India at all?"
The Nationalist Movement in India may well interest Americans. Lovers of progress and humanity cannot become acquainted with it without discovering that it has large significance, not only to India and Great Britain, but to the world. That the movement is attracting much attention in England (as well as awakening some anxiety there, because of England's connection with India) is well known to all who read the British periodical press, or follow the debates of Parliament, or note the public utterances from time to time of Mr. John Morley (now Lord Morley), the British Secretary of State for India.
What is this new Indian movement? What has brought it into existence? What is its justification, if it has a justification? What does it portend as to the future of India, and the future relations between India and Great Britain?
+++++++++++++++++++
Economist Jayati Ghosh: India's Woes Foretell 'Chaos and Violence'
Indian economist Jayati Ghosh believes her country's current financial problems are of its own making. She also warns of widespread chaos and an increase in violence if India's economic imbalances are not tackled head on.
SPIEGEL: Ms. Ghosh, when the global financial crisis broke out in 2008, the demise of the West seemed to be sealed. Now, however, China is suffering from a banking crisis, and in India the situation is even more dramatic. Economic growth has almost halved, and panicking investors are abandoning the rupee. Is the Asian Era over before it has even begun?
Ghosh: Our two countries have big problems, but the situation is completely different. China is fundamentally strong; it has a huge trade surplus. India, however, suffers from a huge current account deficit, which we are trying to partly fill with hot money, or speculative investment, from abroad. China first and foremost has to control its illegal shadow banks, but that is not at all comparable to the mess that we are now facing in India
In India, A Culture Where Rape is Routine
As Mumbai reels from news of another brutal rape, Dilip d'Souza examines dismissive cultural attitudes towards sexual assault.
(The Daily Beast) In an angry, passionate outburst after this Mumbai rape, Lakshmi Chaudhry writes: "[Indian women] all live with a debilitating sense of being under constant siege, an ever-present anxiety that a lewd comment or casual grope may lead to a full-on assault; the nagging worry that this auto or cab or bus driver may turn out to be the wrong one; the paranoia triggered by a slowly circling car filled with men. This, this is the price of being a woman in India. And it is paid by all of us, irrespective of color, caste or class."
The price, indeed. Let's talk about attitude. Let's talk about culture. In fact, let's give Chaudhry the last word there: "The ugl[y] reality is that while rape may be considered a crime, we live in a culture where sexual harassment is so routine as to be unremarkable."
11 August
India and China Oil Palms Dangerously
The wonder oil carries an ecological price tag.
(IPS) – When there is feasting in India, Pakistan and Bangladesh, there could just be a connection between the celebrations and the fires on Indonesia's Sumatra Island that trigger frequent transboundary smog.
And when China's population of more than a billion consumes yet more noodles, Malaysia should perhaps brace for greater air pollution.
Though not as simplistic and direct, there is nevertheless a tangible link among all these happenings and countries. It's called palm oil, Asia's new "liquid gold".
Southeast Asia – read Indonesia and Malaysia – are the biggest producers of the oil obtained from the fruit of the oil palm tree, accounting for nearly 85 percent of global output.
7 August
Guest post: India is lucky to have Rajan at the RBI. How lucky is Rajan?
(FT.com) India should consider itself lucky to have a man of Raghuram Rajan's intellectual prowess to head its central bank, as announced this week, at such a precarious moment. Rajan will need all his academic and operational experience (professor at the University of Chicago, chief economist at the IMF, chief economic advisor at the India's finance ministry) to rise to the occasion. He will also need one more attribute. … and that is luck. A few things need to go the RBI's way in the near term and that may well happen. If the trade data for the months of July and August suggest a trend decline in the trade and current account deficits (due to lower gold imports), if global financial market volatility declines, if the central government manages to get going with a bond issuance and privatization program, and if inflation does not show signs of FX pass-through, Rajan just might get some breathing room as he embarks on setting India's monetary and financial market policies on a sounder plain.
Raghuram Rajan: Why Stimulus Has Failed
(Project Syndicate) Two fundamental beliefs have driven economic policy around the world in recent years. The first is that the world suffers from a shortage of aggregate demand relative to supply; the second is that monetary and fiscal stimulus will close the gap.
High levels of involuntary unemployment throughout the advanced economies suggest that demand lags behind potential supply. While unemployment is significantly higher in sectors that were booming before the crisis, such as construction in the United States, it is more widespread, underpinning the view that greater demand is necessary to restore full employment.
Policymakers initially resorted to government spending and low interest rates to boost demand. As government debt has ballooned and policy interest rates have hit rock bottom, central banks have focused on increasingly innovative policy to boost demand. Yet growth continues to be painfully slow. Why?
6 August
India calls on former IMF economist to run its central bank
Raghuram Rajan will take over at the Reserve Bank of India as government tackles worst economic problems in two decades
(The Guardian) The new governor will arrive at a time when India faces a cocktail of economic problems – slowing growth, rising inflation, a wider current account deficit and an expanding budget shortfall – that has prompted comparisons with the crisis of 1991,which triggered widespread reforms in Asia's third biggest economy. … In retrospect he has been hailed as one of the few senior policymakers to identify the dangers involved in banks allegedly laying off risks through the use of highly complex financial instruments.
Rajan, who replaces Duvvuri Subbarao, wants to create a monetary policy committee at the central bank, changing the current system under which decisions are taken by the governor alone.
26 July
Himalaya 'tsunami' shows need for science in disaster plans
(Thomson Reuters Foundation) India is already equipped with many of the scientific resources necessary for good disaster management, argues a policy brief from Integrated Action on Resilience and Global Sustainability. The problem is a lack of collaboration between knowledge-creating and policy-making bodies.
"One of the primary things we need to understand is the role of science in society, basically," said the author of the brief, Jyotiraj Patra. "There's a huge gap in terms of people producing knowledge and people using that knowledge. Everybody's operating in silos."
19 July
Exclusive: Warnings about safety of free school meals were ignored as 23 pupils die from poisoned lunches
(The Independent) While the scale of the tragedy is unprecedented, there were repeated warnings in the last three years of problems with the running of the flagship midday meal scheme in Bihar. Indian government reports seen by The Independent show that inspectors have raised concerns about poor food quality and low standards of hygiene.
A report by India's Planning Commission three years ago revealed that the … meals are served under a national programme intended to tackle malnutrition for 120 million of the country's poorest children, yet the commission found that supervision of the scheme at all levels in the state was ineffective.
17 July
Japan-India Security Cooperation
Singh's recent trip to Japan markedly expanded ties, with the potential to contribute to regional stability.
(The Diplomat) When India and China confronted each other in the highlands of the Himalayas this April, the reverberations could be heard in Tokyo. Indian Prime Minister Manmohan Singh, during his visit to Japan in the last week of May to coincide with 60 years of diplomatic relations between the two countries, relayed the concerns regarding an "assertive" China and the changing power dynamics in the region in no uncertain terms. Indicating India's growing realism, Singh further asserted that "historical differences persist despite our growing interdependence; prosperity has not fully eliminated disparities with and between nations and there are continuing threats to stability and security in the region".
15 July
China new route to smuggle fake currency into India
(Times of India) Days after a consignment of fake Indian currency notes (FICN) worth Rs 37 lakh coming from China was apprehended in Delhi, another consignment of comparable value from the same country has now been seized on theIndo-Nepal border. This is the first time evidence of FICN being routed from China has been found and the development has caused much concern in the security establishment as China was not used as a fake currency channel till now.
Agencies suspect that the well-established drug cartels in China and Pakistan spy agency ISI's influence in that country's Xinjiang province are being used to push FICN into India. …
While there have been intelligence inputs in the past of Pakistan trying to eke out a new FICN route through China after traditional routes of Dubai, Nepal, Bangladesh, Thailand and Malaysiagot exposed, this the first time a consignment from China has been seized.
"China is already a flourishing drug market conduit where Pakistani underworld has considerable influence. In the recent past, we have also seen growing ISI influence in Xinjiang. China has openly talked about elements from Pakistan fomenting terror in this region. Pakistan could very well be using these assets to push FICN into India," said an officer from the security establishment.
6 June
How Many People In India Pay Income Tax? Hardly Anyone
(International Business Times) Tax evasion by the wealthy has been cited as a central element in the financial collapse of Greece, while not paying income taxes is also a major problem in Italy and various other debt-wracked nations. However, when it comes to not paying taxes, Indian are in a category of their own.
According to various media reports, only 2 to 3 percent of Indians pay any income tax at all. In December, India's finance minister, Palaniappan Chidambaram, said that 2.89 percent of the population (about 36 million people) filed income taxes. …
There are many reasons for this. Part of it has to do with the fact that many Indians do not earn enough annual income to even qualify to pay, but a larger factor has to do with India's huge rural and underground economies, which present severe logistical issues with respect to collecting tax revenues.
Like virtually everything else in India, the tax system is ludicrously complicated, confounding, contradictory and wracked by corruption, inefficiency and incompetence.
UN envoy finds pervasive sexual violence in India
India's policies do a poor job addressing the sexual violence that women in the country must face on a regular basis, Rashida Manjoo, the United Nations Special Rapporteur on violence against women said Wednesday. Instead of using of focusing on punishing violators, India should prioritize women empowerment and crime prevention, Manjoo said. Deccan Herald (India) (5/1), AlertNet (5/2)
24 April
Rape report calls for overhaul of Indian law
(Globe & Mail) When enraged protesters filled the streets of the Indian capital after the deadly rape of a young physiotherapy student on a bus last December, the panicked government was keen to be seen to do something. It hastily appointed a committee headed by a respected judge to examine existing laws on sexual violence.
1 April
Novartis loses landmark India patent case on Glivec, govt hails 'historic' SC verdict
(Times of India) India's top court dismissed Swiss drugmaker Novartis AG's attempt to win patent protection for its cancer drug Glivec, a blow to Western pharmaceutical firms targeting India to drive sales and a victory for local makers of cheap generics.
The decision sets a benchmark for intellectual property cases in India, where many patented drugs are unaffordable for most of its 1.2 billion people, and does not bode well for foreign firms engaged in ongoing disputes in India, including Pfizer Inc and Roche Holding AG, analysts said.
28 March
Emerging powers and the Indian elephant
A wide range of policies and actions should be put in place to stop rape and violence against women in society.
(Al Jazeera) In the wake of the Delhi gang rape and news of the Swiss woman's rape, I propose the BRICs – with India as a leader – take steps to act responsibly when it comes to women's rights and violence against women.
The BRICs have gained attention since 2001, when the term was initially coined. From 2000 to 2008, the BRICs' share of GDP rose from 16 to 22 percent. The Times (London) has quoted a financial adviser predicting that by 2050, the BRICs nations will "dominate the globe". Each BRIC country has its own view of power and responsibility. Each BRIC country also has its own record when it comes to human rights and women's issues.
14 March
Dr. Vithal Rajan
On Tuesday afternoon, February 26th, Pitt MAP was delighted to welcome guest lecturer Dr. Vithal Rajan (PhD, London School of Economics) to speak about social justice and stratification in India. …
Dr. Rajan is an energetic storyteller whose enthusiasm captured the group's attention. He began his talk with a brief history on the stratification of Indian society.
While it is encouraging to sit back and look at all the campaigns that exist today to fight for social justice, such as the Right to Food Campaign, NREGA (National Rural Employment Guarantee Act), and NCDHR (National Campaign on Dalit Human Rights), it is certainly discouraging to look at the rate of inequality continuously rising between the Dalits, as well as other impoverished groups of people, and India's higher, well-off caste members as the economy grows. "For too long, those in power in India have said that trickle down economics is the way to go," says Rajan. "I believe, if you focus on people at the bottom, wealth gushes up."
Toward the end of his presentation, Rajan said that while India has the instruments of democracy, it is "at most, only slightly democratic." He firmly believes that India has the intellectual and human resources it needs to emerge as a leading economy. But until there's a greater shift toward democracy, India will not be able to realize the full contributions of its lower classes, which could create a better standard of living for everybody. Rajan shrugged, "Getting rid of prejudice is going to be a long haul. It's not going to be easy."
25 February
Firdous & House: Holding India to a higher standard on Kashmir
(National Post) India has once again imposed a state of siege on the disputed territory of Kashmir in order to stifle reaction to its clandestine execution of a Kashmiri nationalist. Last week, Internet links and cable TV were blocked, newspaper publication was stopped and a curfew was imposed. …
In our obsession to expand trade with Asia, Canadians assuage their frustration with China's human rights record by strengthening ties with India, the "world's largest democracy." But democracies don't habitually institute curfews; they don't put seven million people under lockdown to counter a small group of militants. Democracies let people vote on their future.
It's time that we held India to a higher standard.
Tairah Firdous is a Kashmiri journalist, a documentary filmmaker and a 2012-13 Sauvé Scholar. Brett House is a senior fellow at the Jeanne Sauvé Foundation in Montréal and a Chazen visiting scholar at Columbia Business School.
15 January
Talking Democracy In India
Milan Vaishnav
(Foreign Affairs) The Hindu-nationalist leader Narendra Modi's recent election sparked a good deal of controversy. It also sparked an open and substantive debate about economics, liberalism, and social welfare in Gujarat and across all of India — a rarity in developing democracies and a positive thing as India gears up for nationwide elections in 2014.
10 January
Women Left Behind on India's March to Modernity
An Essay by Kishwar Desai
(Spiegel) The case of the student gang raped in Delhi reveals how deep-seeded misogyny remains in Indian society. Even as women are encouraged to study and join the work force, prejudice is rampant. It is time for change. … Delhi, which is governed by a woman, shamefully has one of the worst gender ratios in the country and a very high rate of sexual offences. More than 80 percent of Delhi's women have faced some form of sexual harassment and are actively discouraged from going out alone at night, or even during the day.
This is a harsh reality often denied by the Indian state, which prefers to call attention to favorable examples of successful women's groups and individuals rather than to address the larger issue of a willful neglect of millions of women who are being left out of the development story. These women have little or no security or help from the state — nor indeed from their immediate social surroundings, a situation which often reinforces their fragile existences.
5 January
Rape and murder in Delhi — A horrible attack could prove a turning point for India's women
(The Economist) As India shifts from being a poor, mostly rural place to an urban, wealthier and modern one, more women will study, take paid jobs and decide for themselves whom to marry or divorce and where to live. Already, many of the growing band of educated, connected and active Indians are infuriated by the failure of politicians to look after them. They deplore venal party politics. They will increasingly demand that politicians deal with the things that matter to them. The scandal could thus prove a first step on the road to getting the police to take rape seriously and to enforcing the laws protecting women.
But the journey will be a long one. Violence against women tends to reflect how they are treated across society. Attitudes, therefore, matter. India's film and music industries, for example, should stop depicting men who assault women as macho heroes. The press should drop the use of coy phrases such as "Eve-teasing" when it really means sexual harassment. Those who witness men groping women could confront them. The families of victims of sexual crime should dwell less on the shame they feel they have incurred and more on how to prosecute offenders. The pity is that to change attitudes to rape so many young women have had to suffer and die.